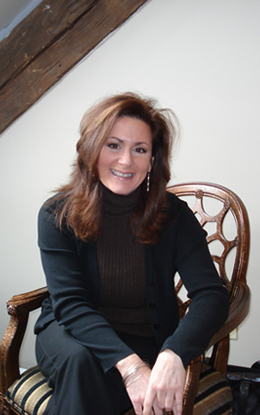 Pat Stewart, LMHC 
Adolescent, Adult and Family Counseling Parent Coaching
The approaches I offer include traditional Cognitive Behavioral therapies and other approaches which have proven to significantly reduce or eliminate painful symptoms of depression, anxiety and trauma as well as other symptoms which can result from personality and relationship problems, substance abuse and even chronic pain. These approaches include Schema Therapy, Attachment-Focused Therapy for couples and singles, Dialectic Behavior Therapy, Mindfulness, The Nurtured Heart Approach for effective, positive parenting, Neurosculpting, Internal Family Systems Therapy and pirHeg Neurofeedback.
PirHeg (Hemoencephalography) Neurofeedback
PirHeg (Hemoencephalography) Neurofeedbackis a computerized technique designed by Jeffrey Carmen, PhD that trains users to consciously regulate cortical blood flow with the help of infrared light. It is completely safe and can even be used during pregnancy. Increasing blood flow to the prefrontal cortex (the front part of the brain) is thought to be optimal for increased concentration, relaxation, emotion regulation, higher order thinking and most importantly, frontal lobe dominance. PirHeg Neurofeedfback is considered an effective technique for alleviating anxiety, depression, mood disorders, trauma, pain and migraines, post-concussive syndrome, epilepsy and seizure disorders, ADHD and Aspberger's Syndrome, sleep disorders and fatigue, eliminating brain fog from chemotherapy, reducing impulsivity and reactivity, as well as addictions. Please refer to neuroregulation.org and www.aboutneurofeedback.com.
Schema Therapy
Schema Therapy is cognitive behavioral approach was designed by Jeffrey Young, PhD. This approach has a clear way of defining patterns and problems with a series of questionnaires, helping us both gain a comprehensive awareness specific to your experience, of these patterns and their cognitive, emotional and behavioral effects. A schema is a pattern of thoughts, feelings and expectations, which are unconsciously driven and interfere with one's happiness. These are very common and are not true of who you really are, just shadows of past experiences which can shape your expectations today, and for years if left untreated.
I often combine Schema Therapy with Internal Family Systems Therapy (IFS). Designed by Richard Schwartz, PhD, IFS is a method of compassionate self-understanding with the parts we have (schemas) and strengthening the Self, as with Schema approaches. I also use Neuroscuplting techniques for emotional healing, designed by Lisa Wimberger, which can often provide relief from patterns that are deeply ingrained by trauma. Schema knowledge and these powerful emotional healing techniques provide a starting point of self-compassion and understanding from which to break through long-held frustrating blocks. Please see www.schematherapy.com.
Dialectic Behavior Therapy
Dialectic Behavior Therapy was designed by Marcia Linnehan as a series of coping skills to help in mindfulness training, greater self-control in regulating emotions, improving your ability to cope with stress, and gain effective communication in interpersonal relationships. As an Advanced DBT coach, I can assist clients in learning these helpful coping skills which are especially helpful when highly emotional interactions or reactivity is taking place in relationships. They serve as a tool for improved coping and feeling calmer internally and interpersonally for more confident, reliable relating.
The Nurtured Heart Approach
The Nurtured Heart Approach Another specialty is the Nurtured Heart Approach designed by Howard Glasser, PhD. This is a straightforward and loving parenting approach that helps parents unify when children are particularly challenging or intense. Parents learn quickly how their child's intensity can be turned into successes, and they will also see clearly how other parenting approaches backfire with intense children. Parents learn to be firmly in control of where they place their attention, which together with clear limits and other techniques of the approach, helps them form a transformative bond with their child which in time transcends problems. When these small but important changes become a way of life you will see how much richer your personal and family life is… and would wish you had only begun sooner!
Now is the time to finally understand and believe in yourself, and to benefit from these brief yet effective approaches. Making your life work for you today is about having a plan and the appropriate support to create positive change. Please email me to ask about an appointment time, ask questions you may have about the process and discuss your personal or family's needs.
Thank you for taking the time to read about my practice… I look forward to hearing from you!