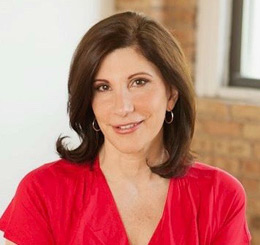 Mary Ellen Vesprini, LICSW, MEd, CTT
Licensed Independent Clinical Social Worker
I am a Licensed Independent Clinical Social Worker with experience treating the full spectrum of mental health conditions, including mood and anxiety disorders.
I specialize in the diagnosis and treatment of trauma related disorders, specifically Posttraumatic Stress Disorder, Acute Stress Disorder, Dissociative Disorders, Traumatic Bereavement and Combat Trauma.
Over the course of my career, my work has provided me with the opportunity to serve and advocate for a diverse patient population, including victims of sexual assault and domestic violence, survivors of childhood abuse and neglect, refugees, survivors of torture, mass casualties and displacement, and active duty military and veterans.
I am a Certified Trauma Therapist (CTT) through the ITR Training Institute in Morgantown, WV where I completed an advanced clinical program in the Instinctual Trauma Response (ITR) model developed by renowned clinicians, Drs. Louis Tinnin and Linda Gantt. (www.traumatherapy.us). This unique and innovative approach to trauma therapy integrates elements of visualization and relaxation, art therapy, and externalized dialogue to create a cohesive narrative which allows clients to process traumatic events without re-traumatization. Clients who have completed this course of treatment report a greater sense of control and ownership over adverse life events.
In addition to my work using the ITR model I have further developed my skills to include Eye Movement Desensitization and Reprocessing (EMDR), Prolonged Exposure Therapy, (PE) Internal Family Systems Therapy (IFS) and Cognitive Processing Therapy (CPT). My primary goal is to provide client centered care using techniques that best suit individual needs.
I work with warmth and compassion in a safe and supportive environment. I will strive to provide holistic solutions to help you find the inner calm and renewed hope for the future you are seeking.
Please e-mail me at [email protected] or call me at 978-388-3343, x9 with any questions or to set up an appointment. I look forward to hearing from you.